Barry MacDonald is an educator and Registered Clinical Counsellor who is a champion for strong families, strong schools, and an advocate for boys. A sought-after speaker and authority on boys and learning, he has worked with parents, educators, and youth for over thirty years, nationally and internationally.

Barry's ideas have been presented on radio, television, and in numerous print media. He was also identified as one of 25 Influential People to Watch by the Vancovuer Sun in 2005 for his innovative approaches to mentoring boys for success at school and life.

Barry's message about helping boys recently struck just the right chord with school leaders, including Dr. Avis Glaze, a woman of influence who has served as Ontario's Secretariat for Literacy and Numeracy and received The Order of Ontario; she is widely known for her innovative professional development initiatives aimed toward improving achievement for all students. Dr. Glaze remarked:

"Barry MacDonald's compelling presentation is one of the best I have ever seen. His keynote address at the National Principals' Conference was balanced, insightful and presented with perspicacity. He offers a framework and an array of strategies that will indeed make a tremendous difference in the lives of boys struggling at school. Barry is an outstanding speaker who wisely knows the place of attunement and humour, and indeed should be heard by every educator and parent."

As an author, professional speaker and consultant to parents, educators, corporations, and professionals, Barry is well known for his highly practical and positive approach to building capacity, co-creating community and inspiring ingenuity and integrity.

• Founder of MentoringBoys.com
• Educator – 31 years
• Registered Clinical Counsellor
• Keynote Speaker
• Best-selling author of Boy Smarts - Mentoring Boys for Success at School, and
• Boys on Target: Raising Boys into Men of Courage and Compassion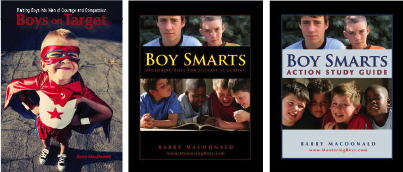 Boy Smarts reviewed by major American Psychology Journal!
If you are a parent or teacher of boys, Boys Smarts is smart reading. It may turn out to be the single most important book in your childrens early school life.




Featured by the Vancouver Sun as 1 of 25 Influential People to Watch for his innovative work on helping parents nd teachers to mentor boys for success.




Selected by the Canadian Association of Principals to present a keynote address at their National Conference in May of 2008.




Barry was featured in the BC College of Teachers Magazine, CONNECTED - Building and Inspiring a Community of Professional Educators.



Barry's formula for a successful presentation…



1. Take well-researched and relevant topics of interest to parents, educators, and
professionals.

2. Add to it a presenter who can convert unmanageable situations to
manageable, difficult topics to easy, and theoretical concepts to concrete.

3. Include copious quantities of fun and laughter as a learning catalyst and your
result is a presentation people will be talking about – and applying! – for
months and years to come.

A sought-after master teacher and professional speaker, Barry has presented his ideas in Canada, U.S.A., Europe, New Zealand, India, Belize as well as instructing at the University of British Columbia for several years.

In addition to public speaking, Barry MacDonald, is also a Relationship Coach and Registered Clinical Counsellor (M.A. – Counselling Psychology) serving couples and families in Surrey and White Rock, British Columbia.


Radio & Television Interviews



The Real Parenting Show - CFAX - January 15, 2011
Parenting Boys to Become Caring and Courageous Men
30 minutes




TV interview with Fanny Kiefer & Studio 4 on March 4, 2009




CBC National interview by Shelagh Rogers and with two mothers
on Sounds like Canada




Are single gendered classrooms the answer?
Interview with Marc Forsythe on BC Almanac




CKNW interview with Christie Clark, on the Bill Good Show




TV interview with Fanny Kiefer & Studio 4 on March 15, 2006




Articles (PDF Format)




I Understand My Son Better
Surrey Now, March 15, 2011




Fire up the Xbox, power down the guilt
EyeWeekly Toronto, March 9, 2011




Sloppy Work: Does Neatness Count?
Parent's Today, February 2011




Red-flagged as problem pupils, are boys misunderstood?
Globe and Mail, October 20, 2010




Educator Challenges Parents to Get on Their Sons' Wavelength
Edmonton Journal, October 3, 2010




One in five hyperactive kids possibly misdiagnosed
VANCOUVER SUN SEPTEMBER 13, 2010




Boys Versus Girls: How Are They Different?
boys and girls are different - obviously. But maybe not as much as most parents think
TODAY'S PARENT, JULY 2010 edition




Kirkland Scouts Host Boys Mentoring Expert
The Suburban, May 2010




Boys not learning language skills in school
National Post, April 18, 2010




Boy oh Boy!
The Vernon Morning Star, March 28, 2010




Mind The Gender Gap
Vancouver Sun (front page), June 20, 2009




5 Questions with Barry MacDonald
24 Hours, Ottawa, May 11, 2009




Understanding Boys is Key to Their Success
Richmond Hill Liberal, March 9, 2009




Questioning Zero Tolerance
Canadian Teacher Magazine, March 2009




Children Approach Life with Differing Needs
Aurora Banner, November 6, 2008




Boys Need Help!
Oceanside Star, October 23, 2008




Are Boys Falling Behind? School Leaders Consider Gender Gap in Achievement
Marketwire, May 21, 2008




Boys Need More Understanding, Canadian Principals told
The Telegram, May 17, 2008




Seek to Discover Boys' Strengths and Talents
The Record, February 13, 2008




Celebrate Differences!
Richmond News, January 18, 2008




Raising Boys - Developing common interests helps mothers and sons reconnect.
Peace Arch News, October 27, 2007




Effective Strategies for Parenting Boys
Comox Valley Echo, April 20, 2007




Giving Boys Guidance and Respect
The Chief, October 20, 2006




"Boys don't learn the same way girls do, expert teaches"
by Janet Steffenhagen, Vancouver Sun Front Page




"Boys will be boys?"
by Paul Abra, Island Parenting




"Raising Caring Boys – Presentation sold-out to 850 parents"
by Yumimi Pang, North Shore News




"No escaping that boys learn differently - how to raise caring, successful boys"
Pique Newsmagazine, Whistler




Smart Boys need Smart Parents – MacDonald shows how
by Natasha Jones, Langley Times




Mentoring Boys - Author enlightens locals at sold-out presentation - The Alberni Times




Boy Smarts Offers Insights into Teaching Boys
by Craig Spence, Student Success




Allowing Boys To Be Active Key To Keeping Them In Class
by Graeme Morton, The Calgary Herald




Boys Will Learn If They're Safe To Make Mistakes
by Diane Strandberg, The Tri-City News




Fostering Resiliency - Keynote to 700 educators
by Tim Chamberlin, Battle River School Division #31




Decoding your son's learning style
by Erica Ehm, Toronto Post City Newsmagazine




Bringing up boys is complicated!
By Barry MacDonald, The Terrace Standard




Celebrating Boys
The Pitch, Calgary




Mentoring Boys with Barry MacDonald
Global TV News, October 18, 2004




From Boys To Men: Shaping Young Males Into Grownups Requires That Parents Understand Their Special Needs by Joanne Good, The Calgary Herald and later printed in papers across the country




Seminars Put Boys in Focus - Peace Arch News, White Rock, BC






Parent Advisory Councils everywhere are delighted when Barry MacDonald packs the house to hear his passionate message about the needs of boys. With creativity and humour he weaves together new gender understandings into an optimistic framework that shows us all how to bring out the best in boys. There is nodoubt that the ripple effects of his message will be positively felt by families for years to come.

To book Barry for a parent presentation contact info@mentoringboys.com





Barry MacDonald's teacher presentations are jam-packed with practical information and techniques that can be used immediately to enhance student motivation and achievement. He carefully guides teachers through the corridors of boyhood and schooling and offers wise observations about their needs so that they can lead boys to success.

No matter what the event, Barry's playful humour and creative group facilitation turn any speaking engagement or workshop session into a fun, laughter filled, and practically applicable experience.

To book Barry for a teacher presentation contact info@mentoringboys.com





Barry MacDonald will inspire your audience with wit, wisdom and common sense.

He has encouraged thousands of people to cultivate reflective practice, honour individual capacities, respond to roadblocks and envision vibrant communities from the inside out.

With Barry on board as your keynote speaker you can relax knowing that your audience will be engaged, energized and inspired.

To book Barry for a keynote address contact info@mentoringboys.com





Barry MacDonald is a Registered Clinical Counsellor, skilled coach, and an effective parent consultant who assists people to strengthen their relationships as they transform problems to opportunities and gradually into joyful blessings.

Barry is a highly effective mentor who encourages boys and men to attain their optimum state of wellbeing. He coaches them to mindfully tune into emotions and thoughts rather than being tricked by emotions and outdated thinking patterns that lead to discouragement. As they learn to close the gap between their current experience and their true desires, they gradually feel more optimistic and step-by-step move toward achieving their life goals. They assume full responsibility by choosing their life path, rather than blaming or being controlled by past or current circumstances or people. Barry believes that it is our response to life that makes the difference.

Barry works in private practice with his wife, Therese MacDonald, who also practices as a Registered Clinical Counsellor, a Registered Nurse, and specializes in health and wellness. The combination of her counselling and nursing background provide her with a deep understanding of how the body participates and is influenced by stress. Therese's practical approach incorporates teaching effective coping skills to address life stressors, developing transformative insight into behaviours, and assisting people to shift their gaze toward creating the experiences they desire in life.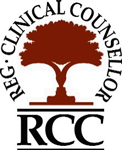 Together, Barry and Therese are a powerful team, assisting individuals, couples, and families to build stronger and more vibrant relationships. They work in the Surrey - White Rock area
of British Columbia and are available for consultation by telephone or in person.

As many people are covered by extended health or insurance programs for professional counselling please note that both Therese & Barry MacDonald are Registered Clinical Counsellors with BC Association of Clinical Counsellors (the largest group of mental health providers in BC). Please check with your provider to ensure coverage before making an appointment.

Click here to read more about Barry and Therese's
consultation services.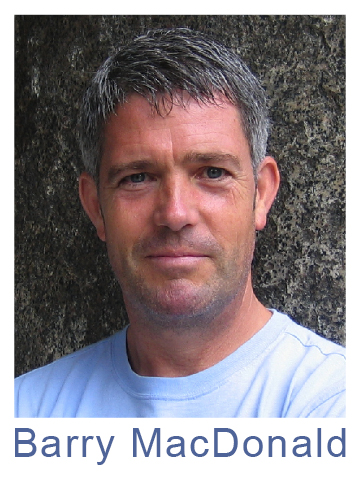 Barry MacDonald Challenges Parents & Teachers to Get on Boys' Wavelengths
Edmonton Journal, October 3, 2010

When it comes to boys and literacy, says educator Barry MacDonald, it's time to "shake things up a bit."

Statistics show that boys tend to take longer to learn how to read than girls, are more likely to be nonreaders than girls and are more likely to drop out of school than girls. But it's what these statistics don't show, says MacDonald, that's even more important.

"There are many ways to express intelligence; literacy is not a single thing," says MacDonald. "Parents and teachers need to be wary of over-generalizing about the complex relationship between gender and literacy development."

MacDonald does a lot of work with parents and teachers. He says many of them have dated notions about literacy and still insist on practising traditional classroom learning in the belief that one teaching style fits all. It doesn't.

"The truth is, a lot of boys read widely -- just not the books we ask them to read," he says. "I also think we have a bias in schools that children should write things down to show what they know. True, it's easier to grade papers, and at one point in time that worked and reflected what was going on. But not today."

Today, MacDonald says, technology is entrenched in our culture and constantly evolving. It makes sense to use it to engage children when it comes to literacy, especially boys. Studies indicate boys are visual learners. They also make up the majority of video-game players. He acknowledges the controversy around video games, both in the content and the time boys spend playing them. Still, the other side of that suggests they're learning skills that extend far beyond hand-eye co-ordination -- complex problem-solving, perseverance, hypothesis-testing, pattern recognition, logistics.

"The only way we can lead children is to understand both sides. My work is to help parents and teachers bring balance to this dialogue. I encourage parents to engage in their son's electronic world. It is one of the few worlds where children can be teachers when adults take the time to participate. And as they become more comfortable and more confident in this realm, they're more able to discuss reasonable limits with their children."




Celebrate Differences!
Richmond News, January 18, 2008
Click to read



Effective Strategies for
Parenting Boys
Comox Valley Echo, April 20, 2007
Click to read



Hot off the Press in September 2007
Boy Smarts Action Study Guide
"A great strength of this book is that it will challenge you to clarify your biases, while prompting you to develop a realistic action plan respecting the varied needs of boys. Indeed, this guide challenges us all to courageously find solutions rather than accentuate problems."

Linda Albert, PhD
Author, Cooperative Discipline

To read Linda Albert's Foreword to the book click here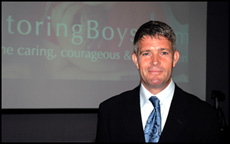 "In organizations, real power and energy is generated through relationships. The patterns of relationships and the capacities to form them are more important than tasks, functions, roles, and positions."

Margaret Wheatley
Author, Leadership and the New Science





"Never doubt that a small group of thoughtful, committed people can change the world. Indeed, it is the only thing that ever has."

Margaret Mead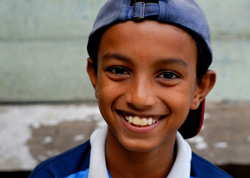 "Using a first-class combination of humour, research, data, personal experience and dialogue with participants, Barry engaged the parents of our community throughout his day-long workshop on parenting boys. The feedback I received from parents confirmed the value and practicality of the information shared and the new perspectives gained in understanding the strengths and needs of our boys."

Brenda O'Brien, Social Worker, Canmore Family and Community Social Services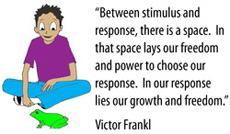 Barry MacDonald is a superb trainer. He brings to his work with parents and teachers real life examples, plenty of humor, a gift for spontaneity, and a determination to make the world a better place for one child, one person, one family, one school, and one community at a time. He is one of the few trainers that I would pay money to see over and over again. When it comes to knowing how to work with children and families nobody does it better. This is a man whose work is not to be missed.

Dr. James Robert Bitter
Professor of Counseling, Human Development & Learning, East Tennessee State University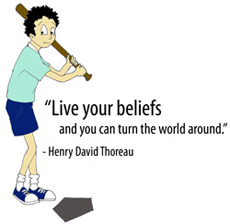 "Today I learned from Barry so many powerful and amazing lessons about teaching boys, raising my own son and understanding my husband. I learned:

• how to respond to male emotion – give it space and talk less to encourage it's expression

• that yelling at boys when they don't appear to be listening only drives their confusion, anger and resentment deeper

• that a number scale helps males to express their feelings without making them shut down – sometimes boys just need to bring their emotions to the surface and it is not necessary for me to plunge into their feelings

• that the typical boy develops so differently than the typical girl. Even from pre-birth! – and that their brains have different strengths. This helps me to understand channel surfing, my husband's driving and the male obsession with computers

• that when kids misbehave I first need to ask myself "What's the task?" because sometimes it is the structure that creates the problem and boys misbehave because they have unmet needs

• that when I make my little boys in class sit on the black circle after waiting so long to get to the gym it drives them crazy – they need to move and be more active in their learning.

Barry teaches with his whole heart. He has a way of leading a group of people to get real so they can remember what's really important in teaching and parenting.

Today I remembered why I became a teacher and a mom. I know that I am a better person. Thank you Barry!"

Shauna Sideritsch
Kindergarten Teacher, Camrose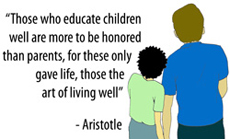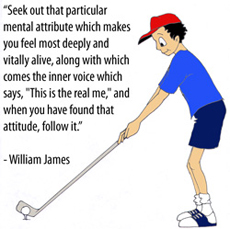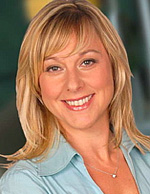 "Are you Raising a Boy?
You MUST See Barry MacDonald Speak or Read His Book.

Barry is a fabulous speaker. For years I have been telling parents about his Boy Smarts book, his website and monthly newsletter. Everyone can benefit from his incredible message."

Alyson Schafer, Toronto

Author of "Breaking the Good Mom Myth" and the new "Honey I Wrecked The Kids". Her popular TV call-in show The Parenting Show is now in its sixth season.

Alyson has been interviewed by Cosmopolitan, Readers' Digest, Canadian Living, Today's Parents, and Canadian Families and on TV shows like CBC's The National, TVO's Agenda, and Montel Williams.

Visit Alyson Schafer's website at
Alyson.ca